---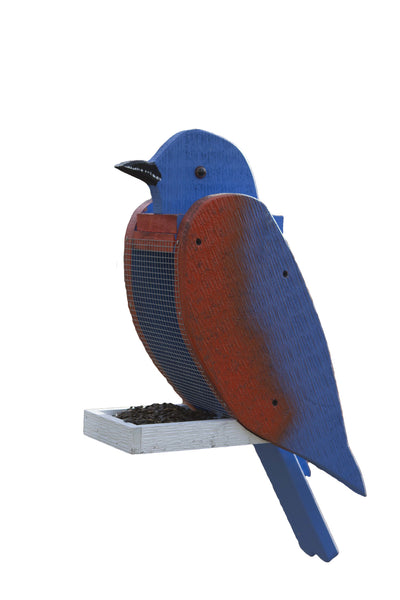 Amish made Bluebird Bird Feeder #AM-22
---
Beautiful Bluebirds will feel right at home at with our Handcrafted Replicated Bird Feeders & Bird Houses!
Hand crafted and painted to order by Amish craftsmen, this Bluebird shaped bird feeder has easy access to fill with food. Rope attached for hanging. Measurements: 5 3/4" Wide x 15 1/2" Deep x 22 1/2" Tall
*This item ships FREE!
---
More from this collection